How to write a resume in English and get noticed? - How to Write Your Resume in English?
HOW TO WRITE A RESUME IN ENGLISH AND GET NOTICED?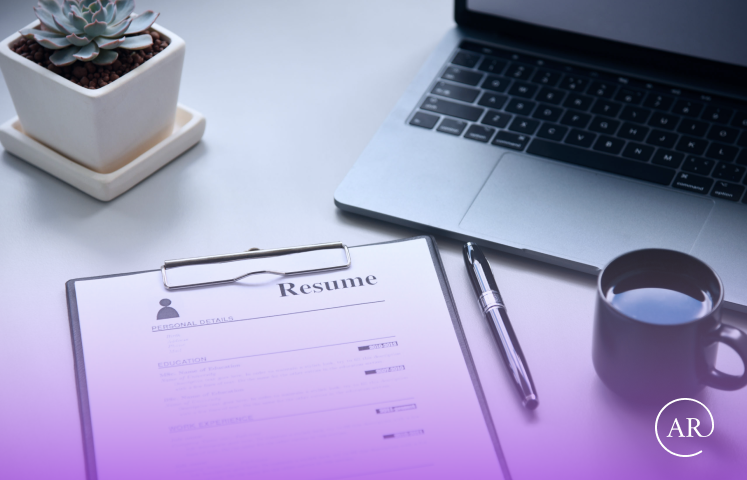 Don't underestimate the importance of a resume for your career success in an English-speaking country. According to the statistic, an average corporate job opening attracts 250 resumes, while the recruiters take only 6 seconds to decide whether the candidate is worth interviewing. 
Moreover, resume writing rules and formats vary from country to country. So, the curriculum vitae you've used in France or Saudi Arabia might not work for American job market. Today, we will explain how to write a CV in English. This process is not as scary as it might seem – just follow the steps below. 
WHO NEEDS AN ENGLISH RESUME AND HOW TO WRITE A CV IN ENGLISH? 
Resumes in English have many applications. The most common reason for writing such a resume is finding a job in the US or UK and advancing one's career. Some universities require their future students to submit a resume as a part of their application package. If you're an English teacher and are seeking for a job or new clients, having a persuasive resume might also be handy. 
Pro tip: Before you start writing, check the requirements of the company or institution you'll be sending a resume to. It might happen that they need to you fill out an online form rather than send a separate resume file, or they can request particular resume length. Knowing these guidelines in advance will save you time and effort. 
Now, let's consider how to write a resume in English. 
WRITING RESUME IN ENGLISH: 12 PROFESSIONAL TIPS
1. BROWSE THE RESUMES OF OTHER PEOPLE 
If you lack inspiration, the best way to put your thoughts in order is to browse resume examples. Google "how to write a CV in English example", and you'll find hundreds of sample resumes for your profession. While it's okay to borrow a phrase or two, avoid copying someone's resume word for word. Recruiters can spot unoriginal resumes, moreover, such a resume doesn't highlight your unique value. 
2. KEEP IT TO 1-2 PAGES 
Another major concern for overseas job-seekers and students is resume length. As a rule, students and entry-level professionals use a one-page resume while experienced workers and managers can have a second page. Yet, everything depends on your unique career track: if you've worked in the same position for 5+ years, you probably don't need that second page. Remember this principle on how to make a CV in English. 
3. NEVER USE PERSONAL DETAILS 
While it's acceptable to put marital status, age, photo or ethnicity on a resume in some countries, it's a big no-no in America. Not only this is considered unprofessional, but also might create a bias with the hiring manager. That's why companies reject such resumes to avoid discriminatory claims. Don't put personal data if you want to be considered for the role. 
4. WRITE AN OBJECTIVE OR CAREER SUMMARY 
Good English resumes start with an objective or a career summary that tells the employer or the educational institution who you are. For an overseas job-seeker, it's better to use an objective that will explain your career goals and outline your qualifications for the position. An objective should be 2-4 sentences in length and focused on the employer's needs, not yours. 
5. DESCRIBE EXPERIENCE IN A REVERSE CHRONOLOGICAL ORDER 
When writing resume in English, put the Professional experience section after the objective. List your jobs reverse chronologically, with the current job topping the list. After the job title and the company name, list the specific responsibilities that you fulfilled in the form of bullet points. Such a format makes your job description skimmable and easy on the eye. 
6. USE NUMBERS AND ACCOMPLISHMENTS 
In the American resume, you are expected to humblebrag about the results of your work. Exceeding sales targets, increasing revenue, improving processes, saving company time and money are good examples of accomplishments. You might write 'Oversaw the development of app in JavaScript which was ranked #5 in Apple Store'. When describing what you've achieved, use numbers and context. Accomplishment-driven resumes typically get more attention from the hiring managers. 
7. INCLUDE STRONG ACTION VERBS 
 If you're looking to make a CV in English, you need to use a variety of action verbs when describing your responsibilities and achievements. Don't use responsible for and managed too often – this annoys the recruiters. Opt for strong action verbs such as initiated, streamlined, or developed. Such words highlight your contribution to the company's success. 
8. DESCRIBE YOUR EDUCATION BRIEFLY 
If you're an experienced professional looking how to write a curriculum vitae in English, note that employers care more about your experience than about education. For example, if you gained plenty of student awards over 10 years ago, feel free to omit this information. Just include your school name, degree and graduation year – it will suffice to make a proper formal resume. 
9. YOUR RESUME DESIGN MATTERS 
It's not only content but design as well that matters for getting your CV noticed. You can learn the ins and outs of how to make CV for job in English, but if your document has terrible looks, you'll be missing opportunities. On our site, you can find awesome resume templates for free. Download the one you like and insert the resume content in it, and your resume design problem will be solved. 
10. EDIT THE DOCUMENT 
Many companies reject resumes because of poor grammar, too casual style or typos. If English isn't your first language and you still need how to write a CV in English, check the written content carefully. Take time to edit the document until it's error-free. The best strategy is to hire a professional resume editor who will ensure the flawless English and accuracy of your resume. 
HOW TO MAKE CV FOR JOB IN ENGLISH: KEY TAKEAWAYS 
As you see, writing a resume in English is a manageable task. You need to describe your work-related facts just like you do it in your native language considering the local job search protocol. Grab some more tips for you to write a stellar resume: 
Use a logical structure. When you write about experience, voluntary work, or training, present everything consistently. Also, divide the resume by sections clearly to make it easier to skim through. 
Choose on the resume format. Chronological format works best for candidates with a steady career history. Those job-seekers who are changing careers should use a functional format as it's focused on skills, not career progression. 
Use a dictionary. If you struggle remembering what a particular word means, check it up in a dictionary. Using the word with the wrong meaning can lead to an awkward situation between you and the employer. 
Want a flawless, error-free English resume? Get it written for you by a professional resume writer. At CheapResumeServices.com, we staff a large team of in-house resume writer. Our expert works one-to-one with you on the resume, LinkedIn profile and other documents and we offer a two-week free revision period to ensure your satisfaction. And this month, amazing 20% discounts for all new clients are available.